I helga skal jeg lese videre i denne:
Hunden - Kerstin Ekman
Kommer muligens til å bli ferdig med Hunden i løpet av dagen (har bare 54 sider igjen). Stakkars hund som har gått seg vill og prøver å overleve den harde naturen:/
The long hard road out of hell - Marilyn Manson
Sjarmerende tittel og bokomslag ... Livet om Mansons liv og hvordan bandet startet fortsetter. Kommer nok til å bli ferdig med denne boka i løpet av helga, tenker jeg.
Og jeg skal fortsette å slite meg gjennom disse bøkene: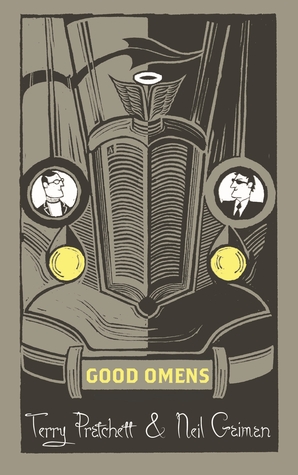 Good Omens - Terry Prachett & Neil Gaiman
Too good to be true: The colossal book of urban legends - Jan Harold Brunvand
Jeg avbryter som kjent aldri bøker, så jeg får bare holde ut med dem til jeg blir ferdig...
Og når jeg blir ferdig med en av disse nevnte bøkene, skal jeg begynne på denne:
Det blir aldri lyst her - Tina Amodt
Har du lest noen av disse?
God helg.

---